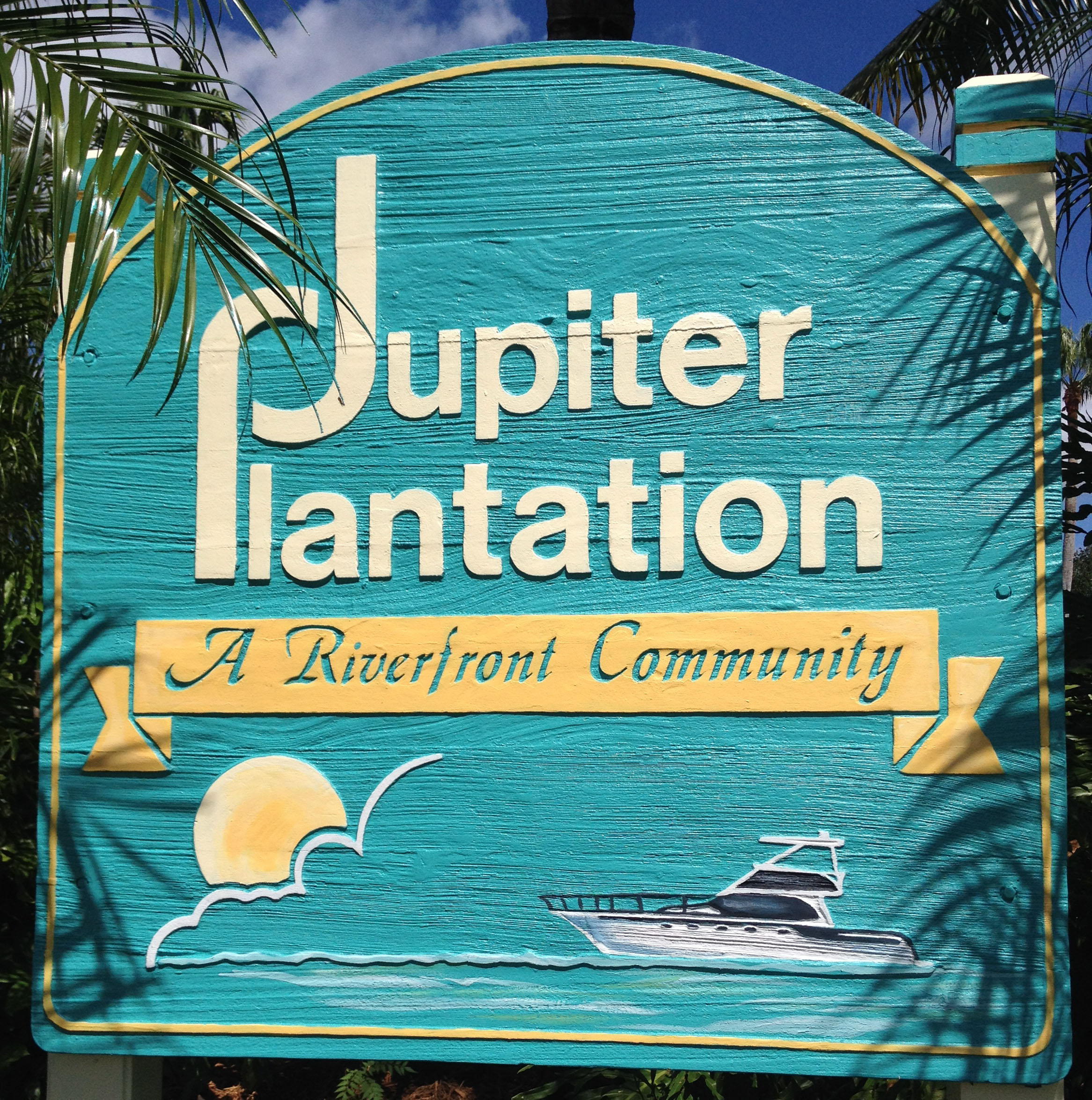 JUPITER PLANTATION
HOMEOWNERS ASSOCIATION
Call Waste Management 772-546-7700 for Large items !
! !Turtle rescued from JP Dock Rope with fishing hook attached to him. He will be named "JP" !
Thanks to Kim Knobbe for your help!
(Put Curser over Pictures to Pause Slides)
HURRICANE IRMA VIDEO (click here)
TOWN OF JUPITER PROHIBITED PLANT LIST (click here)
INFORMATION FOR RESIDENTS FROM JUPITER POLICE DEPT
COMMUNITY BULLETIN BOARD (click here)
IF YOU RENT YOUR UNIT (Click here)
COMMUNITY UNITY --- PLEASE HELP!
During the past few years the growing duck population has become problematic for our community. As many of us are animal lovers, both wild & domestic, we would like to find humane and sensible ways to control it.
There are ways for everyone who lives here to help.
**DO NOT FEED THE DUCKS! They are not following you because they are hungry. This is a learned behavior that we humans have taught them. There is plenty of natural food here for them to eat. The bread, etc. that we feed them is actually unhealthy for them, swells up in their stomach & makes them sick.
**NEST CHECKS AND EGG REMOVAL - When nests are found during nesting season (now!) eggs can be removed so there will be no hatchlings born. You must leave two eggs, which have been shaken so they won't hatch, in the nest. The duck will then sit on those two eggs instead of laying more eggs.
Check behind shrubs, nooks and crannies for nests. If you have questions or need help, please contact the office.


RIVER CENTER
Click here to visit the River Center website and learn more about the Loxahatchee River that flows through our backyard